LEAGUES
Thank you for your interest in Game of Thrown's Axe-Throwing League. We will contact you shortly with more information!
What is Urban Axe Throwing?
Don't know how to throw and axe? No Problem! Our coaches will demostrate proper throwing form and stay with you for the whole experience to provide guidance.
Axe Throwing is easy to learn and more fun with friends – so bring your whole crew! When you come, don't forget to wear closed-toe shoes, which are required for all players.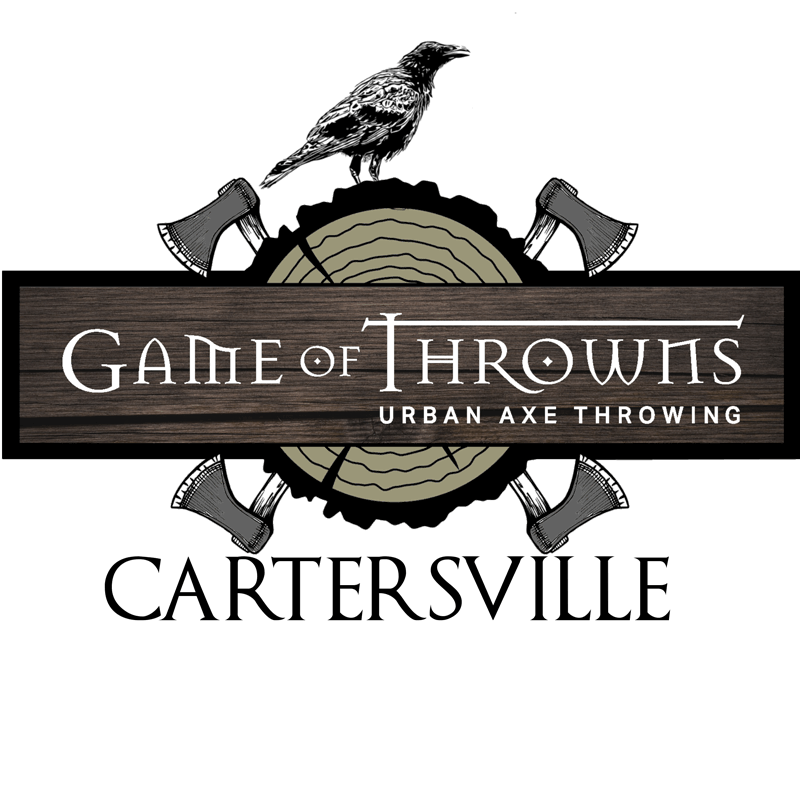 M
CLOSED
T
CLOSED
W
5:00 – 10:00 PM
T
5:00 – 10:00 PM
F
3:00 – 11:00 PM
S
12:00 – 10:00 PM
S
1:00 – 7:00 PM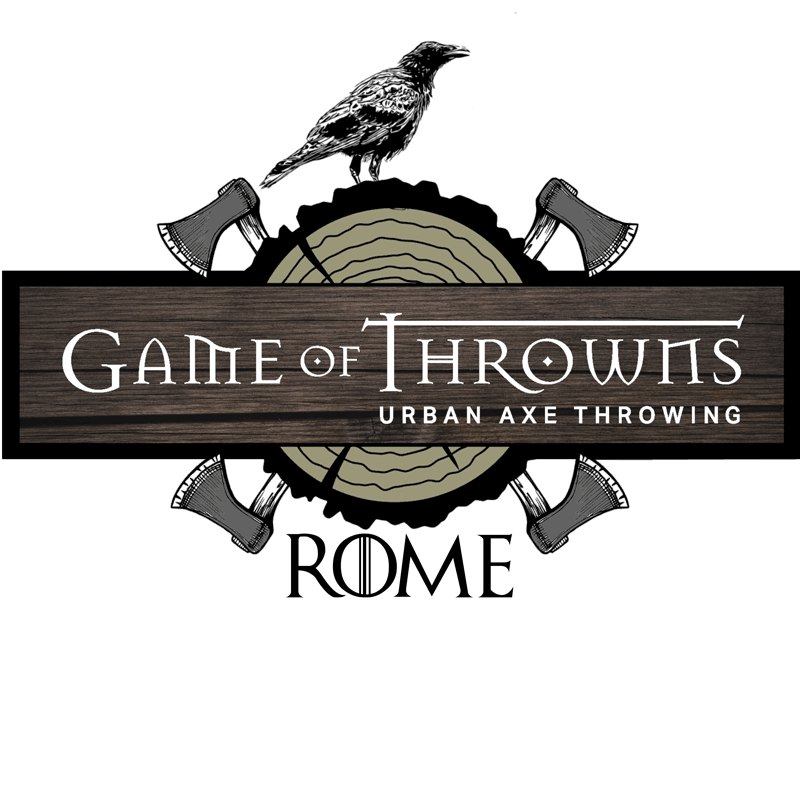 MCLOSED
TCLOSED
W1:00 – 10:00 PM
T1:00 – 10:00 PM
F1:00 – 11:00 PM
S1:00 – 11:00 PM
S2:00 – 8:00 PM
We offer a $5/hour discount for active military, police, and fire fighters. Proof of eligibility is required at check-in.
Looking for a fun and unique way to celebrate a special event? We've got you covered!
Fill out the form below and we will get in touch with you to "throw" a private event everyone will rave about!
Make any occasion AXEtra special with the gift of axe throwing! Game of Throwns e-gift cards are valid for use towards any activity, including private lessons.
INFORMATION
A one-hour VIP AXEperience is $75 / per person + tax (1-2 people). Three or more $55 / per person. Limit 6 people per VIP AXE-perience.
All lessons taught on a single-target lane.
A dedicated AXEpert coach you for the full hour
Get to throw higher-end axes and knives
Coveted Game of Throwns t-shirt included
Players must be 12 years of age. Individuals under 18 must be accompanied by an adult
Closed-toe shoes required
All players must sign a waiver before throwing
What is Axe Throwing?
Your Subtitle Goes Here
Axe Throwing is a sport that involves players throwing an axe at a target with the goal of sticking the bullseye. The closer you get to the bullseye, the more points you get. A perfect score is 81, but it is not easy to get.
Tip: Hitting the bullseye has nothing to do with how hard you throw it and everything to do with the rotation of the axe.
Is Axe Throwing Safe?
Your Subtitle Goes Here
Safety is our number one priority and we built our lanes with safety in mind. Our team is trained in all safety practices and actively watch the lanes to make sure all safety procedures are being followed.
What is the attire?
Your Subtitle Goes Here
Closed-toe shoes are required – no exceptions. No high heels. Boots, flats and tennis shoes are perfect. Also, avoid wearing extremely loose or billowy clothing since they may snag on the axe blades. Wear something comfortable and not too restricting.
What is the etiquette for tipping?
Your Subtitle Goes Here
Axe Throwing is in the service industry and tipping is similar to tour guides. If you feel you are being provided exceptional service by an Axepert, a tip is certainly appreciated and can be applied digitally at the end of your session.
Are kids welcome?
Your Subtitle Goes Here
Game of Throwns is a family-friendly facility. Everyone is welcome, but you must be at least 12 years of age to throw an axe. Anyone 18 years of age and younger will need to have a parent/guardian present. All participants under the age of 19 must have a waiver signed by a parent or legal guardian.
Can I bring my own axe?
Your Subtitle Goes Here
Axes are supplied, but if you would like to bring your own, we will need to inspect it to make sure it is safe to use in our facility. If you are interested in purchasing your own axe, let us know! We offer high-quality, custom axes, built by professional craftsmen.
Is alcohol allowed?
Your Subtitle Goes Here
Game of Throwns is connected to Drowned Valley Brewing Co., so beer, seltzer, and soft drinks are available for purchase. Outside alcohol is prohibited.
Can we bring food into the facility?
Your Subtitle Goes Here
Light snacks are available for purchase. Guests can also order food from Largos, which is across the street. Menus are provided.
Is Game of Throwns an ADA facility?
Your Subtitle Goes Here
Do I have to reserve a lane in advance?
Your Subtitle Goes Here
We recommend that you reserve a lane in advance to hold your spot, but walk-ins are welcome.
Can I throw knives?
Your Subtitle Goes Here
Yes! We have special lanes set up that allow for safe knife throwing. You can reserve a knife-throwing lane when you book your appointment online.
What is your cancellation policy?
Your Subtitle Goes Here
All sales are final. If something comes up, please call us and we can work with you to reschedule your time for a future session.
Do you have a question we didn't answer?
Your Subtitle Goes Here
We're happy to help – just Contact Us!
What are the "House Rules"?
Your Subtitle Goes Here
At Game of Throwns the safety of our customers and employees is our top priority. Please follow our House Rules to ensure a safe and fun environment for the best experience possible.
PLEASE NOTE:
For the safety of yourself and others, any person who is intoxicated or showing signs of intoxication will not be permitted to enter the building or remain in the building. Axe throwing is at the sole discretion of the axe coaches (Axeperts), bartenders, and management.
Only responsible consumption of adult beverages is allowed. This includes drinking games, ordering doubles, and excessive consumption.
No outside alcoholic or non-alcoholic beverages are allowed on the premises.
Outside food and snacks are allowed at Game of Throwns. We kindly ask that you dispose of any remaining packaging or debris from food items.
Closed toe shoes are required to enter the premises.
No pets are allowed.
All children must remain with theIr supervising adult at all times during your visit. Running or rowdy behavior will not be tolerated.
Our Game of Throwns Axeperts are here to coach and improve your game and to keep our guests safe. Please pay attention to the Axeperts! Tips are kindly appreciated.
The axes must stay in the lanes at all times. If you bring your own axe, the edge must be covered when outside of the lane.
Only one axe can be thrown at your assigned target at a time. The axe must be removed from the target before the next axe is thrown. When using a double lane, axe removal can only be permitted if the adjoining lane has a pause in play for axe retrieval.
If you do something we deem unsafe, we will give you one warning. If the unsafe behavior continues, you will be asked to leave without a refund.
Have fun and be safe!!